This spacious Vacation Rental Suite features:

• Log furniture and rustic furnishings
• Sleeps Up to Six
• Two full Bathrooms
• Free Wi-Fi
• Spacious deck overlooking the Sierra Foothills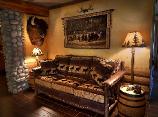 • Living room with entertainment center
• Bigscreen Video
• Two private entrances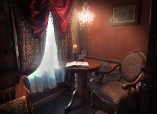 • Full formal dining room
• A luxuriously themed master bedroom dubbed The Goldminer's Daughter Room with its own elegant full bath.
• A full kitchen with all the appliances
• Private Laundry facilities
• Large front window with a spectacular view
• Lots of surprises and extras that you come to expect from the Log House Lodge
-------------------------
We had the opportunity to stay here during our last visit to the US. What an incredible location! If you like peace and quiet and if you like hiking and exploring nature's treasures, you couldn't ask for a better starting point. Food is great, rooms are comfortable and charming, and it really does feel like a trip back in time. Have yourself a cup of tea while sitting on the deck and look around you.. it's amazing!
Greetings from the
Verhelst family
(Belgium)
My wife and I were overwhelmed with the beauty and comfort of this B&B. Perhaps the best part of the weekend was getting to know Tim and Mauriene, the owners. They were abundantly gracious and fun to be with. And the breakfasts were amazing! We look forward to visiting again in the future.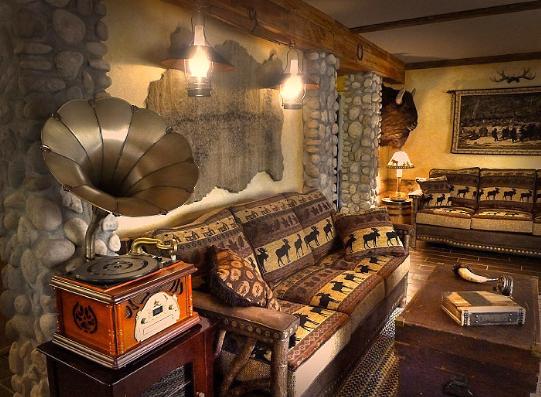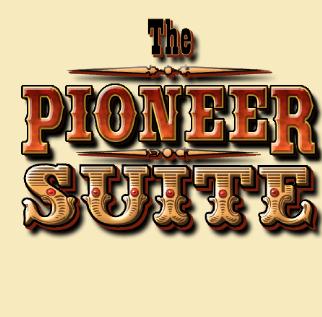 In our never-tiring quest to provide the absolute best for our guests, we've listened to you. What we heard was an overwhelming desire to be able to enjoy the Log House Lodge with more than just two people in a your party.
So we're introducing a brand new Vacation Rental space with our customary over-the-top Log House Lodge flair for rustic luxury. And we've christened it: The Pioneer Suite.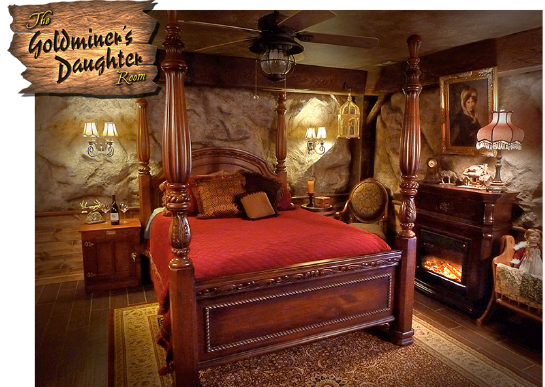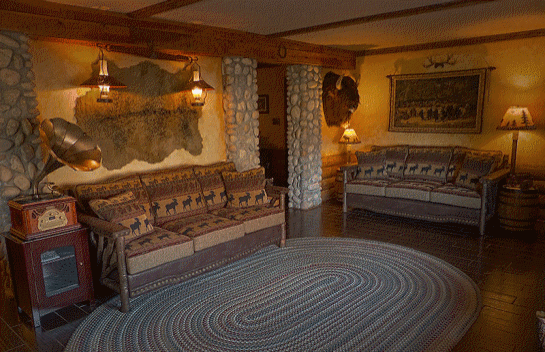 Sofas fold out into Queen Beds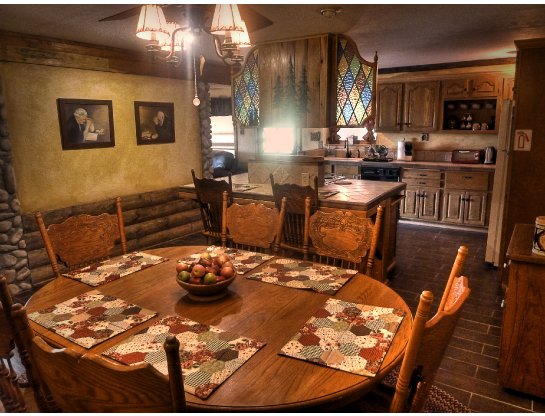 Enjoy meals, games, and family fun around the Traditional American dining table.

Because the Pioneer Suite includes its own fully-equipped kitchen a variety of breakfast foods are supplied for your own preparation and private dining with your family.
These may include: Coffee &Tea, Eggs, Milk, Cereals both hot and cold, Pancake Mix, Juice, Yogurt, Muffins, Bagels, and Frozen Breakfast items